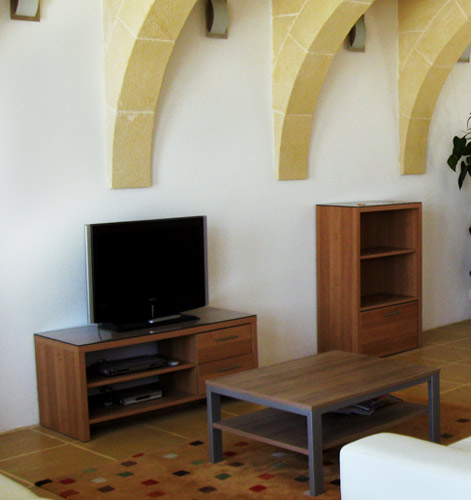 Marah
is a Canaanite Water-Goddess, considered benevolent and merciful.
Arches and Skylights illuminate the floors with golden mediterrean sun.
A spacious living diningroom area with offset kitchen is a perect combination of comfort and convenience. The white surroundings and furnishings add to the dimension of space.
Complimenting the diningroom is a stool and eatery area in the kitchen for those quick bites.
millroom area & livingroom with T.V.
1 large bedroom en-suite
pool & sundeck w/ a country-side view
a below-house 3 car garage